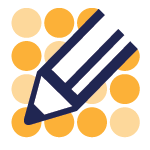 Arizona School Choice
Arizona School Choice was created to help parents in Arizona navigate the many educational opportunities available to their children as they progress through grade school and beyond. It can be daunting to pick a school that best fits your child's needs. As long as you recognize and take advantage of the key role you play in deciding your children's educational future, you will find the process empowering and rewarding.
Guide to School Choice Options 

Download Parent Guide to School Choice
Education Options
Public School District - Open Enrollment
Arizona state law allows students to apply for admission to any public school, based on available classroom space (A.R.S. § 15-816.01). The law requires that school districts develop policies regarding open enrollment that may include transportation and that the policies shall be posted on the district's website and available to the public upon request. Transportation is available for special education students.
A school district may give enrollment preference to, and reserve capacity for, pupils who are children of persons who are employed by or at a school in the school district.
Arizona Online Instruction
Arizona is a national leader in providing online learning opportunities for its students. Arizona Online Instruction was instituted to meet the needs of pupils in the information age. The Arizona State Board of Education and the Arizona State Board for Charter Schools are authorized to select or sponsor schools to be online course providers or schools (A.R.S. § 15-808). The types of opportunities and platforms vary from computer assisted learning platforms to virtual classrooms and more. There are currently more than 40 approved online schools and programs available throughout our state. These schools and programs vary in their approach to online learning and the courses they offer.
If you are interested in finding out more about online learning the International Association for K-12 Online Learning is a good resource.
Charter Schools
Charter schools are tuition free public schools that were established to provide additional choices to families for learning environments that would improve student achievement (A.R.S. § 15-181). Most public charter schools are operated independent of local school districts by either non-profit or for-profit entities, although school districts may also sponsor charter schools. Since 1995, the number of charter schools in Arizona has grown to over 500 and charter school student enrollment has grown well over 150,000 students, accounting for 14% of the student population in Arizona in FY 2014.
The Arizona State Board for Charter Schools is the primary authorizer of most charter schools in the state and has Parent Resources available. The Arizona Charter Schools Association is the membership and professional organization for Arizona charter schools and provides support for its members but is also a good source of data and information.
Homeschooling
Homeschooling has existed in its present form since the mid 1980's and is defined as "a school conducted primarily by the parent, guardian or other person who has custody of the child for instruction provided in the child's home" A.R.S. 15 § 802 (F).
Arizona law allows for a child being instructed at home who resides within the attendance area of a public school to be allowed to participate in interscholastic activities A.R.S. 15 § 802.01. Homeschooled students are welcomed at Arizona's institutes of higher education and are eligible for merit-based scholarships.
If a parent decides to homeschool, the first step is to file an Affidavit of Intent to Home School along with a birth certificate with the County School Superintendent. Support for homeschooling can be found through the statewide organization Arizona Families for Home Education. The Home School Legal Defense Association also provides national information.
Private School Partnerships
If you would like to send your child to a private school, scholarship assistance may be available to you through one of the many school tuition organizations (STOs) in Arizona. STOs use individual and corporate contributions to provide scholarships to families in Arizona to use for private school tuition for grades K-12. Many of these scholarships are based on financial need, and each scholarship organization has a separate application process. Scholarships are also available for preschool children attending a preschool for handicapped children from contributions made for individual tax credits. Individuals and corporations in Arizona can take a dollar-for-dollar tax credit for contributions to STOs.
The Arizona Department of Revenue (DOR) is required to certify STOs on the basis of statutory requirements and maintain a public registry of currently certified STOs.
STOs certified to receive corporate tax credit donations are listed here. These scholarships are limited to students with financial need.
STOs certified to receive individual tax credit donations are listed here. These scholarships have broader eligibility requirements.
Special scholarships are available from some STOs for disabled or displaced (foster) students. A qualified disabled/displaced student is a student who has been either:
Placed in foster care in Arizona pursuant to

A.R.S. Chapter 8, Title 5

 at any time before the student graduates from high school or obtains a general equivalency diploma.

Identified as having a disability under Section 504 of the Rehabilitation Act or identified by a school district as a child with a disability as defined in

A.R.S. §15-763

or a child with a disability who is eligible to receive services from a school district under 

A.R.S. §15-763

.

There is a specific application for eligibility for these scholarships that can be found on Scholarships for Disabled/Displaced Students page of the Department of Revenue's website.
However, not all STOs participate in this program. Please visit the Arizona School Tuition Organization Association website for links to STOs that serve disabled and displaced students.
Individuals and corporations who are interested in donating can take a dollar-for-dollar tax credit for their contributions to certified STO organizations. 
A detailed explanation of school tuition organization requirements for each of three possible credit/donation programs can be found in A Manual for School Tuition Organizations.
Empowerment Scholarship Accounts
An Empowerment Scholarship Account (ESA) is an account similar to a checking account with 90% of the state funding that would have been received by the school the child previously attended.
What can the funds be used for?
Tuition and fees at a private school

An online learning program

Educational therapies or services

Tutoring services

Curriculum

Testing fees

Contributions to a Coverdell Education Savings Account

Tuition and fees at an eligible postsecondary institution

Bank fees changed for the management of an ESA

Who Qualifies?
If a child attended a public school, received an ESA, or received a scholarship under "Lexie's Law" during the previous school year, the child may qualify for an ESA if he or she falls under at least one of the following categories:
The child is deemed eligible to receive special education services

The child attends a failing school that has been assigned a letter grade of D or F

The child has been placed into foster care and has been adopted

The child's parent or guardian is an active duty member of the U.S. Armed Forces

Next Steps:
Find out if your child qualifies for an ESA here.
Fill out the appropriate ESA application.

More Information:
For more information, The Arizona Department of Education's website answers a series of frequently asked questions.