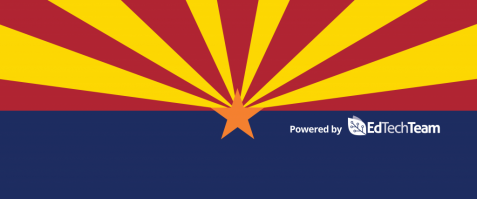 EdTechTeam Arizona Summits
featuring Google for Education

Google and EdTechTeam have partnered to bring one-day summits featuring Google for Education to seven locations in the state of Arizona AT NO CHARGE.
The Summits are high-intensity one-day events that focus on deploying, integrating, and using G Suite for Education (formerly Google Apps for Education) and other Google Tools to promote student learning in K-12 and higher education. The program features Google Certified Educators, Google Innovators, Google Certified Trainers, practicing administrators, and many local rockstars. Attendees can include teachers, administrators, tech directors, library media specialists, tech support staff, CTOs, and anyone who is interested in finding out more about leveraging the G Suite for Education to support student learning in the region.
Registration and networking will open at each event at 7:30 am. Following check-in, an innovative and engaging keynote presentation will kick-off the learning followed by two, one-hour breakout sessions, catered lunch, another two, one-hour breakout sessions and a raffle for prizes from 3:30-4:15. 
Join EdTechTeam as they travel across Arizona providing free professional development for in-service and pre-service educators. Learn with other classroom teachers, specialists and school district administrators the benefits of using G Suite for Education in schools.
Register below for one of the free events in your area and sign up for announcements as additional summits and Certification Bootcamps are scheduled.
RESOURCES