National Assessment of Educational Progress (NAEP)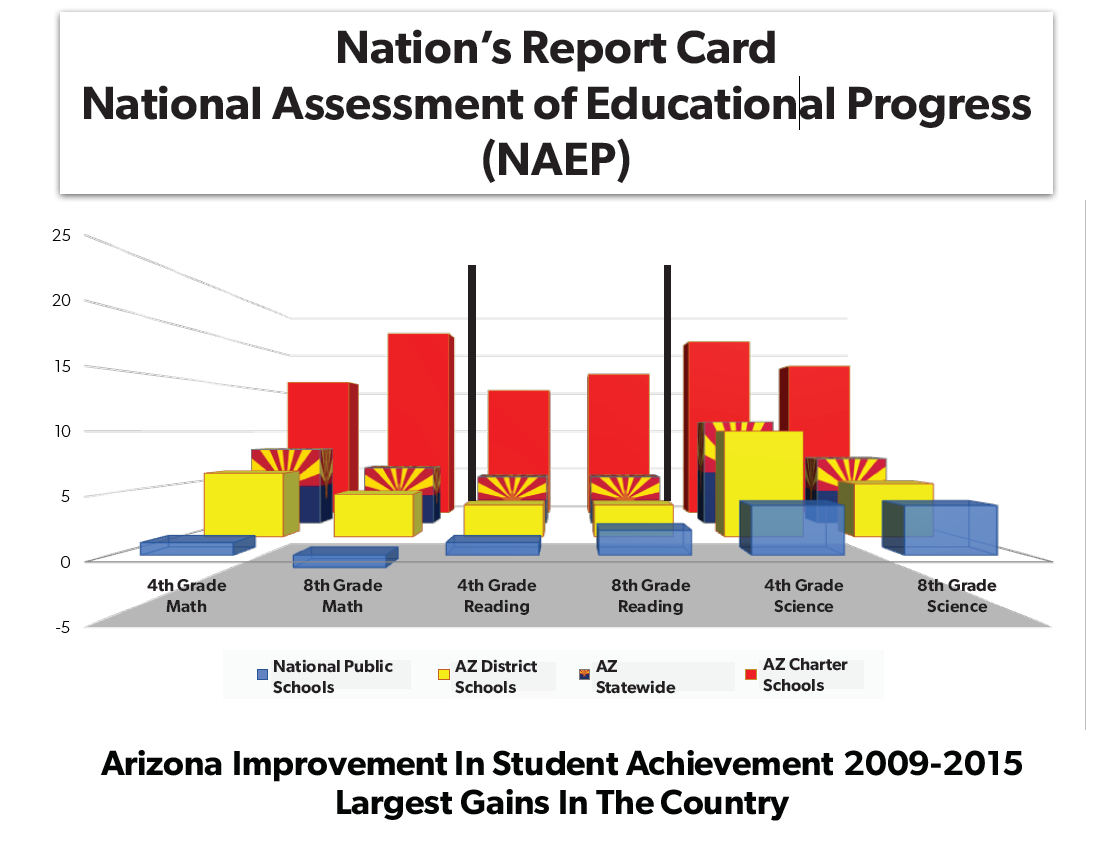 What is NAEP?
The National Assessment of Educational Progress is the largest national assessment to evaluate the nation's students understanding in core subjects. NAEP was founded and mandated by Congress in 1969.
Why Is NAEP Important? 
NAEP was created to provide a common national yardstick for accurately evaluating the performance of American students.
What grade levels or students take the NAEP test?
A sample of students from every state in grades 4, 8, and 12 (or ages 9, 13, and 17) take the test. These ages/grades are recommended because they represent critical articulation in academics progress.
When does NAEP testing take place?
NAEP will take place between January and March. The test results will be available in winter.
What material does NAEP cover?
Core subjects including math, reading, and writing. Some tests depending on age/grade also include science, social studies, engineering literacy, and civics.
What medium is used to take the NAEP test?
A vast majority of tests taken after 2015 were on tablets/computers with a keyboard. A select few had the option to take the test with paper and pen. Starting in 2018 all tests except for geography/ social studies will be taken digitally. 
NAEP IS:
A national assessment that allows educational achievement to be compared across states;
An assessment that identifies the percentages of students in the nation who meet standards for Advance, Proficient, or Basic performance in a variety of subjects;
A yardstick that state educators, legislators, and governors can use to gauge the effectiveness of state educational policies;
A measurement tool that members of Congress and the President can use to review student progress during the past 35 years; and
A source of information that allows parents to assess the academic performance of students in their state and the nation as a whole.
NATION'S REPORT CARD IN THE DIGITAL ERA
October 2017

How do we know what students know in the 3 "R's"? In 2017, the National Assessment of Educational Progress (NAEP) was administered to students in grades 4 and 8 in three different subjects: mathematics, reading, and writing. Students' knowledge and skills in these three subjects were assessed on tablet devices. This transition from paper to digital assessment represents the culmination of the extensive work of psychometricians, statisticians, assessment developers, content experts, researchers, scientists, Governing Board members, and National Center for Education Statistics (NCES) staff who researched, piloted, and checked every aspect of NAEP to ensure minimal hitches and glitches. (Read More...) 
QUICK FACTS:
NAEP Does not affect a child's grade
NAEP testing takes up to 120 minutes to finish
No need for special preparation for NAEP testing
School personnel are responsible for randomly selecting NAEP participants
RESOURCES:
About NAEP
NAEP (Arizona Department of Education)
NAEP FAQs 
NAEP Activities
NAEP Information for Students
NAEP Information for Parents
NAEP Data Explorer