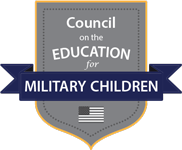 State Council on the Education for Military Children
Helping Military Children Transition and Succeed 
The State Council on the Education for Military Children was established to resolve the transition-related issues military families face through the coordinated efforts of Arizona's education leaders and military installation commanders. The Council provides for coordination among agencies of local government, local education agencies, and military installations concerning Arizona's participation in, and compliance with, The Interstate Compact on Educational Opportunity for Military Children. The Compact was created to remove barriers to educational success imposed on children of military families due to frequent moves and deployments. The Council provides a forum for Arizona's military families to discuss the unique issues that their children face in school. The Council will provide recommendations to the Governor on ways to assist military families and their children with the goal of easing their transitions during deployments and relocations. 
The Council was originally established under Executive Order in July 2012, and was renewed by Governor Ducey in March 2015. 

2016 Meeting Dates & Materials
April 20, 2016
3:00 PM
4330 E. Cotton Center Blvd.
Phoenix, AZ 85040

emc_council_agenda_4-20-16_v3.pdf (217.04 KB)

emc_council_packet_4-20-16.pdf
2016 Member Roster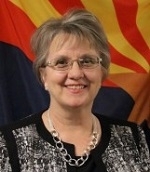 Diane Douglas
Superintendent of Public Instruction, Arizona Department of Education
Designee:
kristian fasching
Legislative Liaison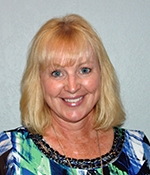 Bonnie Austin
Superintendent, Fort Huachuca Accommodation School District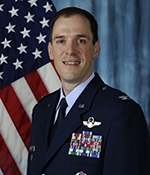 Col. James P. Meger
Commander, 355th Fighter Wing, Davis-Monthan Air Force Base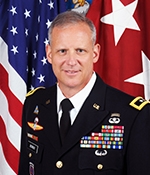 Maj. Gen. Scott D. Berrier
Commanding General, U.S. Army Intelligence Center of Excellence & Fort Huachuca
Designee:
Jeff Jennings
Deputy to the Commanding General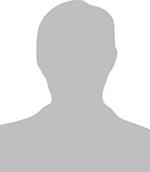 Brig. Gen. Brook Leonard
Commander, 56th Fighter Wing, Luke Air Force Base
Designee:
Col. James K. Kossler
Commander, 56th Mission Support Group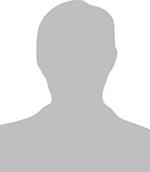 Col. Randy Murray
Senior Commander, U.S. Army Yuma Proving Ground
Designee:
Gordon K. Rogers
Garrison Manager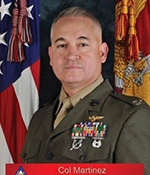 Col. Ricardo Martinez
Commanding Officer, Marine Corps Air Station Yuma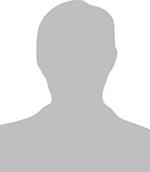 Maj. Gen. Michael McGuire
Adjutant General, Arizona Department of Emergency and Military Affairs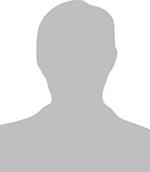 Senator Steve Smith
Senator, Arizona State Senate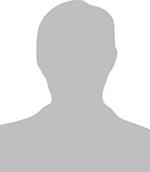 Representative Sonny Borrelli
Representative, Arizona House of Representatives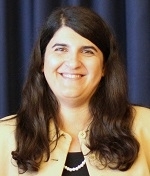 Dawn Wallace
Education Policy Advisor, Arizona Governor's Office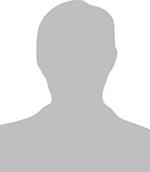 Jennifer Pennington
Teacher, Gila Ridge High School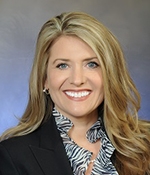 Eileen Klein
President, Arizona Board of Regents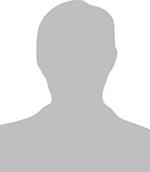 MSgt. Moya Jones
Parent, Davis-Monthan AFB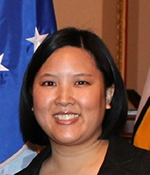 Nicola Winkel
Community Liaison, Arizona Coalition for Military Families
Arizona supports the Interstate Compact on Educational Opportunity for Military Children
The Interstate Compact on Educational Opportunity for Military Children was adopted by Arizona in 2008. Its purpose is to address the challenges military children face due to frequent relocation.
Compact Content:
Article I - Purpose
Article II - Definititions
Article III - Applicability
Article IV -

enrollment.pdf
Article V -

placement_and_attendance.pdf
Article VI - Eligibility

eligibility.pdf
Article VII -

graduation.pdf
Article VIII - State Coordination
Article IX - Interstate Commission
Resources for Military Families
Guide for Parents, School Officials and Public Administrators
Compare Public Schools in Your Area
Arizona Charter Schools Assocation's Education Evaluator

pcs_moving_checklist.pdf

sample_letter_for_parents_to_address_deployment-related_absences.doc
Resources for School Personnel
Guide for Parents, School Officials, and Public Officials
What Schools and Administrators Should Know
Education Commission Report on Assisting Children of Military Personnel
Helpful Contacts 
Military Interstate Children's Compact Commission (MIC3) 
State Commissioner's Designee
Kristian Fasching
Arizona Department of Education
Legislative Liaison
Phone: 602-364-1012
Email: [email protected] 
Installation Contacts 
Luke Air Force Base
Roxane Dietrich
School Liaison Officer
7282 N 137th Ave Luke AFB
Glendale, AZ 85309
Office: (623) 856-6550
Email: [email protected]
Website: http://www.lukeids.com/  
Luke Air Force Base
Marjorie Thompson
Exceptional Family Member Program Specialist
Airman & Family Readiness Center
7282 N 137th Ave
Luke AFB, AZ 85309
Office: (623) 856-6841
Email: [email protected]
Website: http://www.lukeids.com/  
Marine Corps Air Station Yuma
Elena McShane
School Liaison Officer
MCAS Box 99119
Yuma, AZ 85369-9119
Office: (928) 269-5373
Email: [email protected]
Website: http://www.yuma.usmc-mccs.org/index.cfm/military-family/school-liaison/ 
U.S. Army Fort Huachuca
Erin Schnitger
School Liaison Officer
Attn: IMWE-HUA-MWC
556 Augur Ave. P.O. Box 12100
Bldg. 52111
Fort Huachuca, Arizona 85613
Office: (520) 533-0874
Email: [email protected]
U.S. Army Yuma Proving Ground
Paula Alarcon
School Liaison Officer
301 C. Street
Yuma, AZ 85365
Office: (928) 328-3119
Email: [email protected]
Website: http://www.yumamwr.com/schoolliaisonoffice.html 
Marine Corps Installations West-MCB
Kelli M. May, M.Ed
Regional School Liaison
Office of Government and External Affairs
Camp Pendleton, CA 92055
Office: (760) 583-0683
Email: [email protected]
Partners:
Arizona Department of Education
Military Child Education Coalition
Military Interstate Children's Compact Commission